World Book Day 2019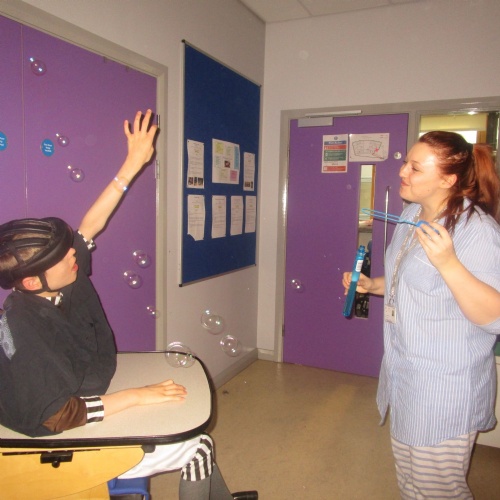 World Book Day 2019 was a wonderfully exciting day for our students, we had some amazing costumes and characters from lions to Willy Wonka!
Lower School took part in activities around the story Monkey Puzzle enjoying rebound therapy, sensory stories and a Tiger who came to Tea tea party.
Upper School took part in activities around the story Charlie and the Chocolate Factory enjoying sensory stories, film making, designing a chocolate bar and Oompa loompa races.
Thank you for all your donations and fantastic effort with making your children look great!
Lower School World Book Day
Lower school focussed on the story Monkey Puzzle during World Book Day. We had a carousel of activities throughout the day relating to the story. We had lots of fun in the sensory room, rebound and playing Monkey Bocia. We also created animal themed foods for our Monkey Puzzle party which was a lovely celebration of the day.
Silver Class
Silver Class had lots of fun on world book day dressing up as their favourite characters from books. Don't they look great.
No comments have been left yet.