Lower School


Pink and Red have enjoyed continuing our Zoo topic this half term. We have had lots of fun with the animals in sensory dance, explored some yummy food in sensory exploration and been splashed by the naughty animals on Mr Gumpy's boat in our story session. As always, we have also been working on building our independence and being kind to our friends.
It was a proud day in Pink and Red when Rayyan was crowned King in assembly!

Yellow class have really enjoyed 'the zoo' topic this half term. We enjoy taking part in our weekly forest school sessions, exploring the environment and blowing bubbles. It was lovely to welcome parents in for the king's coronation. PALO has been a firm favourite for Yellow class and the new sensory integration room has been amazing for our Treetops sessions.

Green Class continued learning all about the zoo this half term. We have enjoyed a sensory drama about a day at the zoo; meeting lots of wonderful animals including lions, giraffes, and elephants. We have created lots of fantastic animal art for our display, using paints, sand, bubble wrap; exploring lots of different textures.
We have also enjoyed using our new sensory integration room with its fantastic swing and hammock as well as our new sensory water feature.
We are really forward next term's topic, 'Under the Sea'.

Blue class have been learning all about the zoo this half term. We have enjoyed a sensory story about a day at the zoo; meeting lions, elephants, parrots and more. We have explored lots of sensory learning and have been engaging in our therapies. Blue class love playing outdoors too, especially in our new water play area.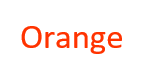 This term Orange Class have been learning all about "The Zoo." We have enjoyed sensory stories, lots of hands on exploration in art and have visited the zoo through our sensory dance. Alongside this we have been busy with our therapies and have spent time outside in the sunshine.

In Silver class this half term we have been enjoying our topic 'the zoo'. We have been learning about different animals and where they live. We have explored the story 'dear zoo' and enjoyed using different materials to create our own animals, as well as retelling the story in a variety of different ways. Our learning has also included taking part in forest school sessions to further develop our outdoor learning which included investigating plants, water and fires, as well as bird watching and making bird feeders.

Gold class have been enjoying our zoo topic this half term! During sensory drama sessions they experienced a 'trip to the zoo' with all sorts of wonderful things to see, hear and feel. We have loved visiting the newly developed sensory integration room, the swing has been very popular! Our learning has also included finding out all about Eid celebrations, and we also held a royal tea party to celebrate our newly crowned King Charles III.