Radio 1 Big Weekend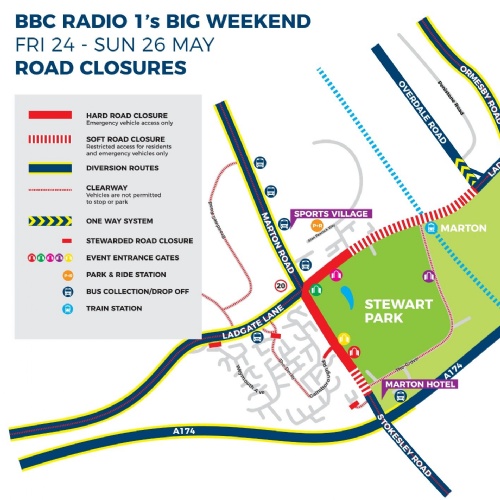 You will be aware that next weekend Stewart Park is hosting Radio One's Big Weekend music event.
Whilst this is hugely exciting, it is posing problems in terms of transport as there will be road closures in effect on Friday 24th May.
These will not impact on the journey to school in the morning. However, there will be disruption on the afternoon as the roads will be closed at around the time schools finish. The impact will not only be on the closed routes but on alternative routes as everyone tries to find a different route around.
We have been speaking with the Transport Department to look at how we can best deal with this and avoid lengthy and disruptive journeys home for our children and young people. Transport will then be collecting children from school at 1.30pm and hopefully, this will mean journeys home are no longer than usual.
Kind regards
Janis