Dance like no-one is Watching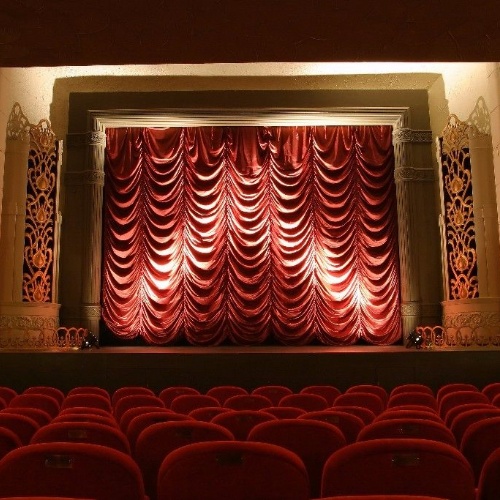 Eileen Atkins, CBNE Area Manager for Tees Valley and County Durham talks about taking part in teacher training and her visit to Priory Woods School.
This Article can be found on the Blog section of the Culture Bridge North East Website. Full article is below.
By Eileen Atkins, Culture Bridge Area Manager for Tees Valley and County Durham
I've had a rare opportunity to take part in some teacher training, alongside teachers, and followed that through to the pupils' performance which resulted from the staff translating their learning in to practice. This was even more exciting when the teacher training was delivered by the Royal Opera House and the Royal Ballet and the school involved was Priory Woods School, a special school in Middlesbrough and one of the most inspiring and creative schools I have had the privilege to get to know.

It started in June, when I asked if I could attend the National Nutcracker for Schools teacher training day to observe how it was delivered. I'd been working with the Royal Opera House for a few months leading up to that because they were keen to expand their outreach work with schools in the North East, specifically Tees Valley.

Imagining it would be an interesting day of observation about how dance training for teachers is delivered, I settled down on a chair with my notepad. The instructor soon got us to our feet. For the rest of the day we created dance sequences, learned how to develop smaller elements of dance and combine them, we devised our own dances among much laughter and falling over. I learned a lot that day about what an immersive, expressive and fun art form dance is – and by having a go myself - the discipline of practicing and perfecting is intrinsic to the art form (and no, I will not perform any of my dance moves for you, although my snowball sequence is rather good).

The challenge was now over to the teachers to translate what they had learned and to plan back in their schools. They had an extra incentive because it was part of a wider national schools competition run by the Royal Opera House. They had to film a section of their Nutcracker inspired dance and send it off to be judged. Every school taking part was able to see a cinema screening of the Nutcracker being performed live and the lucky winning school would go to London to see it at the Royal Opera House.

I visited two of the schools who had taken part in the training, we had all bonded through our shared experience of building imaginary snowmen together. I could dedicate another blog to Archibald Primary School in Middlesbrough, they are a very creative school who won a prize in the Department for Education Character Awards this year as well as being a Royal Shakespeare Challenge Artsmark school. I was invited to spend the best part of a day in Priory Woods School with the secondary school teachers and pupils so I could really get a sense of the day-to-day activities and the learning environment.

My first impression after walking into the school is it is very welcoming - there is a huge soft toy monkey in the school foyer, that I resisted the urge to hug, but I guess it was there for that reason – everything in the school is very tactile. The teachers had planned a day of lesson observations for me and I moved quickly from one space to the next. First up, I went into a dance class where the pupils were performing ballet, they were practicing posture and were encouraged to lift up tall and look proud and strong, "be proud of what you are doing" the teacher said. You could tell the pupils were, from the smiles on their faces. Next, I went into an art lesson, the room was filled with relaxing background music and each of the three students were working at their own pace and had a wealth of different materials to use from glitter, glue, water, flour, sometimes all mixed together in a big gloopy pot to put their hands in. What I found fascinating about this lesson was how the staff responded so well to the non-verbal communication of the pupils. They were so attuned to the behaviours and gestures.

I then went into a music lesson where there was a small number of pupils around a piano. They were practicing a song that they had written and composed themselves to get ready for a trip to a recording studio the following week – it was a very catchy song, it's still an ear-worm in my head. I then went into another music lesson led by 'Live Music' where the pupils were sat in a circle with all sorts of different instruments. The pupils were leading what sounds and pieces of music they wanted to have a go at and learning in a circle felt very different to the standard set up of a classroom.

Next up was another dance lesson, this time a bit of disco dancing, ready for their Mamma Mia themed theatre trip. The pupils had all developed small moves which were incorporated into a big sequence including a two sided Mexican wave which crossed over in the middle and some Bee Gee worthy disco moves, I may have joined in once or twice. From Abba to textiles, I joined the sewing class who were using denim as a theme to create garments for a fashion show. The pupils showed me their portfolios and their very original designs, three of them were working towards Arts Awards. Lastly, I observed a hydro therapy dancing lesson where the pupils and teachers glided through the pool to the sound of Carmen, using hoops.

The following week, I re-visited the school and watched the primary school performance of The Nutcracker. Although Priory Woods didn't win the national competition, their performance was outstanding and the work and commitment of the teachers and the pupils was so evident. I feel very privileged to have had that opportunity and I understand a lot more now about dance and the positive impact it can have; the day-to-day life in a special school; what a school environment that truly embeds arts into their ethos and lessons feels like and I've learnt a few dance moves along the way too.