Live Music Now Performance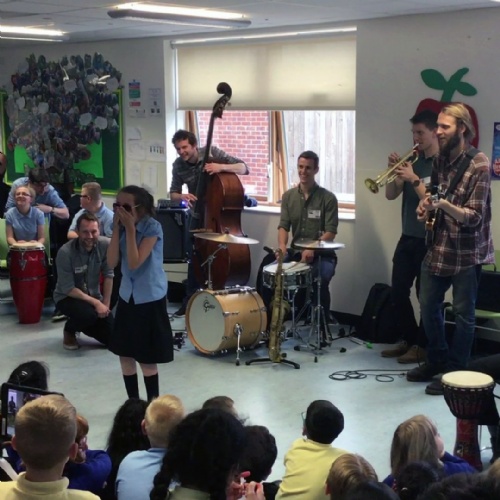 Photos and Videos of our Final Live Music Now Celebration!
Tom Hawthorn a musician in residence from Live Music Now. He has been working with our staff and students this year. He has been working with staff to develop his teaching. As part of this project we have had our final celebration. Tom brought his whole band in to perform with our wonderful students.