Creative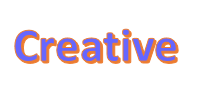 Lower School
Pupils have been exploring the arts using the book Dear Zoo by Rod Campbell as a stimulus. They have been exploring many different materials and art forms. In dance, pupils have been taking part in sessions based on the Sherborne Development Movement Method. Whole group signing and signing has also been a focus this term. Our Lower School Arts Award pupils have been out exploring the local area to identify what inspires them and learning to express their likes and dislikes and communicate what they like about the arts.
Upper School
Using the theme 'Under the Sea', as a stimulus, Drama pupils have been creating, devising and performing in a live production of finding Nemo. Whilst Team Turner have been making 3D sculptures made from willow to use as props for the final Performance. Team Mima have been working on colour studies relating to the themes of the topic. Team Appollo are working hard in preparation for their BATD dance Exams. Team KoKo have been working on animation and making a pop video signing Yellow Submarine. Team Mozart have been developing their skills in Ukulele playing. It has been a very busy term with everyone presenting their work to their peers in preparation for their Arts Award certification at the end of the year.
Post 16
Post 16 students are continuing to devise and rehearse for their very own musical production called Parkside Rocks. They have been busy writing the script, composing and recording music, making the props, learning lines and dance routine in preparation for the final performance at the end of June. Students will run the technical side of the show and work backstage too.