Week 2
We hope you have enjoyed some of the activities we suggested last week. This week, we are continuing to work on the story of The Very Hungry Caterpillar so have added some more activities here for you to try out. Remember to send your child's class teacher some photo or video updates please.
Perhaps you would like to begin this week by watching the animated film version of the story...
Check this out!!
We have a special treat for you this week because we thought you may be missing our Yoga sessions, so we arranged for the brilliant team that come into school to make a video just for you. Here is Tracey with a Yoga session all about The Very Hungry Caterpillar. We would like you all to be 'Mighty Yoga Warriors' and try out this video at home this week, enjoy!
There is a 'My Very Hungry Caterpillar' App you can download to a supporting device
The Very Hungry Caterpillar App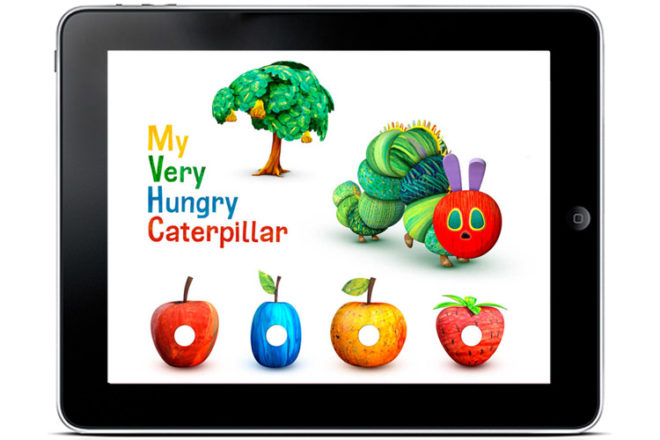 My Very Hungry Caterpillar – App Features. Each time you wake him up, it's time for an exciting new adventure: push him on a swing, sail on a pond with bobbing Rubber Ducks, and grow flowers and fruit in a magical 3D garden. The more you play, the more surprises you'll find including new activities, new fruit, and new toys unlocked over time.
Leaf Threading
If you are able to, then take a walk outside or look in your own garden for some leaves of different shapes and sizes and use them for this threading activity, using string tied to a small stick.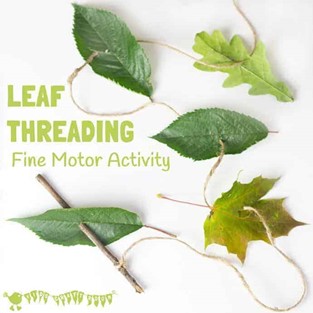 Sensory Tray
Gather some of the items from the story- different fruits, you could use real or pretend fruits and add to a tray with some other sensory materials to explore, e.g. spaghetti or oats. Name the objects as you explore them together. Extend this activity by adding caterpillars to retell the story.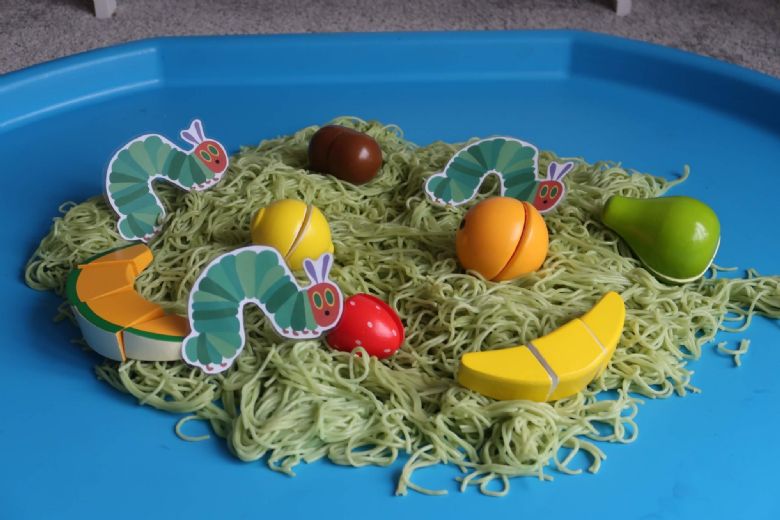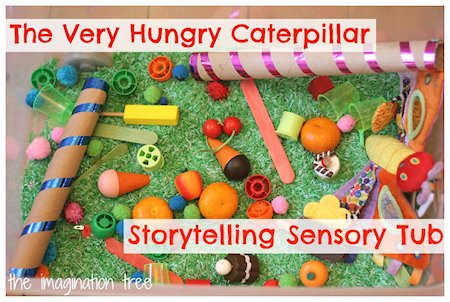 A Posting Activity
Make a caterpillar posting tube – do you have any empty pringles tubes or cardboard tubes that you could turn into a caterpillar. Use bottle caps or pictures on card to 'post' the foods that he eats. Can you talk about the different foods, name them and count how many together?